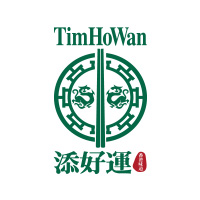 About
Tim Ho Wan is a famous Michelin starred dim sum specialist restaurant from Hong Kong. Currently, there are more than 40 stores over the world including Hong Kong, Singapore, Taiwan, and Australia.WDI Group opened one outlet in New York and the first Japan outlet in Hibiya, Tokyo(Spring 2018).
Story
In 2009, Chef Mak Kwai Pui who was once a chef at Lung King Heen, three-star Michelin award winner for four years, of Four Season Hotel Hong Kong opened his the first Tim Ho Wan store with his partner, Chef Leung Fai Keung. Tim Ho Wan's delicious dim sum and affordable price soon caught many locals and foreign travelers' heart and won a Michelin star in 2010.
Tim Ho Wan's original dim sum
Tim Ho Wan's original dim sum are all prepared at each store's kitchen with care. Menu consists of Steamed food, Deep fried food, Vermicelli rolls, Congee, Chinese rice cake, Vegetables, and Dessert. Out of the many items, there are four signature menu items that are enjoyed by almost all guests who visit Tim Ho Wan.