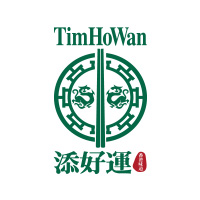 About
THE WORLD-FAMOUS DIM SUM SPECIALISTS ARRIVE IN NEW YORK CITY
Tim Ho Wan, the renowned Hong Kong dim-sum restaurant, will open its first North American location in New York City's East Village.
With numerous locations across Southeast Asia, Taiwan, Macau, and Australia, the New York restaurant will be the forty-fifth (45th) location for co-founding dim sum masters, Mak Kwai Pui and Leung Fai Keung, who met as head chefs in Hong Kong. They left their respective positions to open the first Tim Ho Wan location in 2009 in Hong Kong's Mong Kok district, earning one Michelin star within a year of operation and receiving the title of "world's cheapest Michelin-starred restaurant."
Known as the "Dim Sum Specialists," the chefs at Tim Ho Wan ensure high quality food by hand making each dish to order. The dim sum menu features the world-famous BBQ Pork Buns along with other Tim Ho Wan specialties such as the Steamed Rice Roll stuffed with BBQ Pork, Pan Fried Turnip Cake, and Steamed Egg Cake. The Deep Fried Vegetable Spring Roll and French Toast with Custard Filling are the two dishes that will be exclusive to the New York restaurant. All items are priced $5.50 or lower and the full menu will be available during the soft opening phase.
The beverage menu spotlights the restaurant's tea program with six premium hot teas available including Jasmine Pearl (Mo Li Zhen Zhu), Oolong Tea (Tieguanyin), Lychee Black Tea (Lychee Congou) and Pu-erh (Di Huang) in addition to the house tea, Bo-Lay, available for $1/person. Special to the New York location is the Mango Slush and a liquor license for wine and beer offerings.
The brightly lit space accommodates up to 60 people with the main dining room filled with wooden two and four top tables and chairs. The back walls are adorned with golden yellow Chinese dècor consisting of a dragon, flower and the Chinese character for luck. The golden displays are juxtaposed with red leather couches, emphasizing two lucky Chinese colors. The exterior signage lights up the corner restaurant with Tim Ho Wan's iconic emerald green color. Tim Ho Wan is located at 85 4th Avenue, New York, NY 10003. For more information, please visit timhowanusa.com Follow Tim Ho Wan USA on Instagram and Twitter at @timhowanusa and Like on Facebook at facebook.com/timhowanusa.