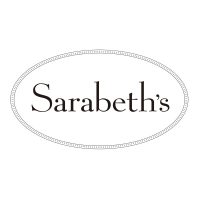 About
A bakery restaurant known as "Breakfast Queen of NY"
Sarabeth Levine opened the first Sarabeth's restaurant on the upper west side of Manhattan in 1981 and has been continuously catering to New Yorkers who are always sensitive to taste. The restaurant, Sarabeth's, lures many famous celebrities as its regular guests and is also known for instructing and offering its store site for filming a popular movie released in 2010, "It's Complicated" starring Meryl Streep. You can enjoy the famous and popular NY dishes created by Sarabeth here in Japan.
Breakfast menu that is enjoyed all day
The American classic taste that Sarabeth has been creating with love and care is cherished everywhere, even outside the United States. Zagat survey, restaurant rating guidebook, has chosen Sarabeth's as the "No.1 Dessert restaurant in New York" and in New York Magazine it has been praised as "Queen of breakfast in New York". The entire menu that is created by Sarabeth has become a necessity and has been building its position in the gourmet world. Few of the menus that represent Sarabeth's are French toast, ricotta pancake, pumpkin waffle and cream tomato soup. These healthy and rich taste created by Sarabeth has become one of the most significant items that represent her as a "Queen".
"Legendary Spreadable Fruits"
that introduced Sarabeth's to the world
Sarabeth's fruit spread is made by authentically recreating the recipe that has been passed on in the Sarabeth family since 1780. Seasonal fruits are cut by hand with great care, and its flavor and flesh are delicately put into the spread. These are the reasons why Sarabeth's fruit spread continues to win countless prizes since the product launch in 1980. With healthy, rich, mild and elegant flavors, it is a product that should be passed on to the next generations. This is the heart of the classic American menu that Sarabeth has been offering from her earlier days, and this is why she is still known as the "Breakfast Queen of New York." Besides the regular menu offered at the restaurant, a variety of fruit spread will be available as well.