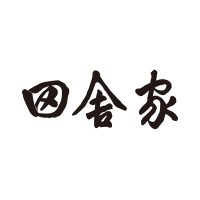 About
Traditional Japanese Robatayaki restaurant makes its first debut in New York
The traditional Japanese Robatayaki restaurant, "INAKAYA Roppongi," will begin its first overseas operation. Since its establishment in Roppongi, Tokyo in 1970, INAKAYA has been a dining spot for the U.S. President and Hollywood celebrities during their visit to Japan, and has gained popularity through its Robata-style cooking of fine quality ingredients right before the guests' eyes.
Presentation unique to NY
"INAKAYA NEW YORK" with its Japanese-inspired d-cor, is composed of a standing bar and Robata-style counter recreating the Roppongi store. From behind the U-shaped Robata-style counter, the main "stage" of the restaurant, Robata chefs will present char-grilled dishes on a huge rice paddle to serve the guests. A part of the entertainment is how the Robata chefs' call out the orders to one another with great energy and spirit, as well as the "gate" leading to the booth seats, bar and sophisticated Robata counter. Sushi, now a standard Japanese dish in New York, and other menu items unique to "INAKAYA NEW YORK" is also what creates this spectacular dining experience.