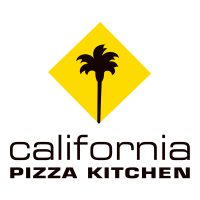 About
Casual Restaurant of Californian Cuisine Popular Restaurant Chain arrived to Japan !
California Pizza Kitchen (CPK) is a casual restaurant chain that is a leader in authentic California-style cuisine. Since its start in LA in 1985, it has been expanding its restaurants in the US and abroad. It features an imaginative line of hearth-baked pizzas, including the original BBQ Chicken Pizza, and a broad selection of distinctive pastas, salads, soups and sandwiches. Now you can enjoy CPK also in Japan !
Originality of CPK is its Menu !
They introduced flavors and tastes from around the world, from Thai to Jamaican Jerk…all on a pizza. They created the Original BBQ Chicken Pizza, and pizza lovers were jolted out of the pepperoni-mode and thrown Thai Chicken euphoria and Jamaican Jerk nirvana. The most popular menu item since its opening in Beverly Hills in 1985 is "The Original BBQ Chicken Pizza". Not limiting their menu to just pizza, they created an innovative selection of pasta, salads, sandwiches, appetizers and delicious desserts. Full of unique ideas like the "Thai Crunch Salad" was awarded "Best Menu Creation" by Nation's Restaurant News.