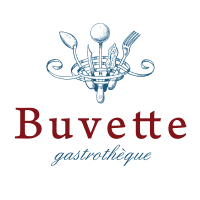 About
The "Gastrotheque," a place where it has been the spot to walk in at any time of the day and to relish the laid-back atmosphere. It established in West Village, New York in 2011 by chef-owner Jody Williams.
Story
With having fans all over the world, the renowned neighborhood eatery, Buvette, opened its second store at Paris on 2013. The restaurant offers you comforting yet elegant French menu in a nostalgic ambience. As a result, Jody Williams is now acclaimed as one of the successful female chef-owner.
Gastrotheque
The "Gastrotheque" is a descriptor of Jody to describe informality but with dedication to the serious enjoyment of food and drink throughout the day and night. Buvette combines the classic Parisian café with the casual nature of a neighborhood eatery and is inspired by European traditions that honor a history of craft and design, where each details evokes a sense of story, place and delight. It is part restaurant, part bar and part café where you can enjoy authentic French bistro cuisine on small plates with friends and family throughout the day and night.
Buvette Tokyo Store
With Tokyo to be the third store in the world and following the footstep of New York and Paris, please visit and savor the impeccable culinary of Buvette.
Key person
Jody Williams
Jody Williams was born in Sacramento, California. Early in life, she started her profession as a cook in San Francisco, and has never taken a formal cooking lesson in her life. After relocating to New York, Jody crafted her skill with Thomas Keller at Rakel and Lidia Bastianich at Felidia. Later on, she flew to Italy to strive for excellence in her career as she has spent six years training at Reggio Emilia and Rome. Afterwards, Jody visited Paris, and Japan where she engaged with the Japanese food culture. Once returning back to New York and after working at several renowned Italian restaurants, she established "Buvette" on 2011 at New York and Paris on 2013 as she has also published the cookbook "Buvette: The Pleasure of Good Food."