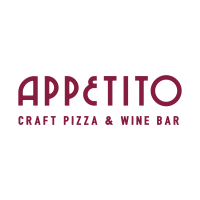 About
First Hand-Stretched Neapolitan-Style Pizza baked in Wood Burning Pizza Oven.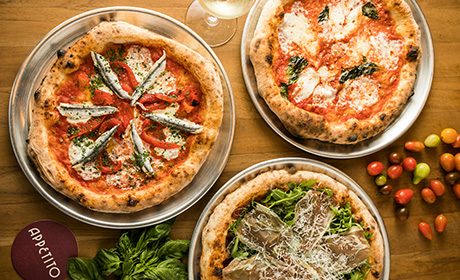 Authentic signature hand craft pizza & a menu full of variety.
The Appetito Craft Pizza & Wine Bar menu is the brainchild of Regional Executive Chef Hiroyuki "Hiro" Mimura of Taormina Sicilian Cuisine fame. After turning Taormina into a popular hot spot among celebrities, Chef Mimura along with renowned Tokyo Chef and restauranteur David Chiddo, launched Appetito's casual yet stylish concept. Appetito's signature menu features first hand-stretched, Neapolitan-style pizza baked in a wood-burning pizza oven, along with edgy Italian dishes, grilled meats, and salad using locally sourced ingredients. Guests will enjoy a menu full of variety in a chic yet inviting new hot spot.