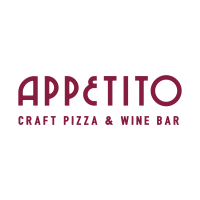 About
Waikiki's First Hand-Stretched Neapolitan-Style Pizza baked in Kiawe Wood Burning Pizza Oven.
Authentic signature hand craft pizza & a menu full of variety.
The Appetito Craft Pizza & Wine Bar menu is the brainchild of Regional Executive Chef Hiroyuki "Hiro" Mimura of Taormina Sicilian Cuisine fame. After turning Taormina into a popular hot spot among celebrities, Chef Mimura along with renowned Tokyo Chef and restauranteur David Chiddo, launched Appetito's casual yet stylish concept. Appetito's signature menu features Waikiki's first hand-stretched, Neapolitan-style pizza baked in a kiawe wood-burning pizza oven, along with edgy Italian dishes, grilled meats, and salad using locally sourced ingredients. Guests will enjoy a menu full of variety in a chic yet inviting new hot spot.
An Extraordinary Gourmet Experience in Waikiki.
Guests are welcomed to a breakfast of fresh Smoked Salmon Scrambled Eggs, French Toast topped with vanilla gelato, along with fresh tropical fruits. For lunch, sandwiches can be ordered for takeout and enjoyed at the iconic Waikiki Beach. An authentic Italian dinner menu in an elegant yet casual atmosphere is ideal for date nights and family gatherings. A fine wine menu with a selection of over 100 varietals complement the menu crafted by Chef Mimura and Chef Chiddo. The fully stocked bar also features craft beers, homemade limoncello liqueur, and handcrafted cocktails inspired by the island's culture. Appetito Craft Pizza & Wine Bar is a versatile venue to be enjoyed from breakfast through evenings at the wine bar.